Nowadays, our smartphones can basically do anything, and internet is of increasing importance on our daily lives. This trend is irreversible, and the Internet of Things (IoT) will radically change the way we live our lives.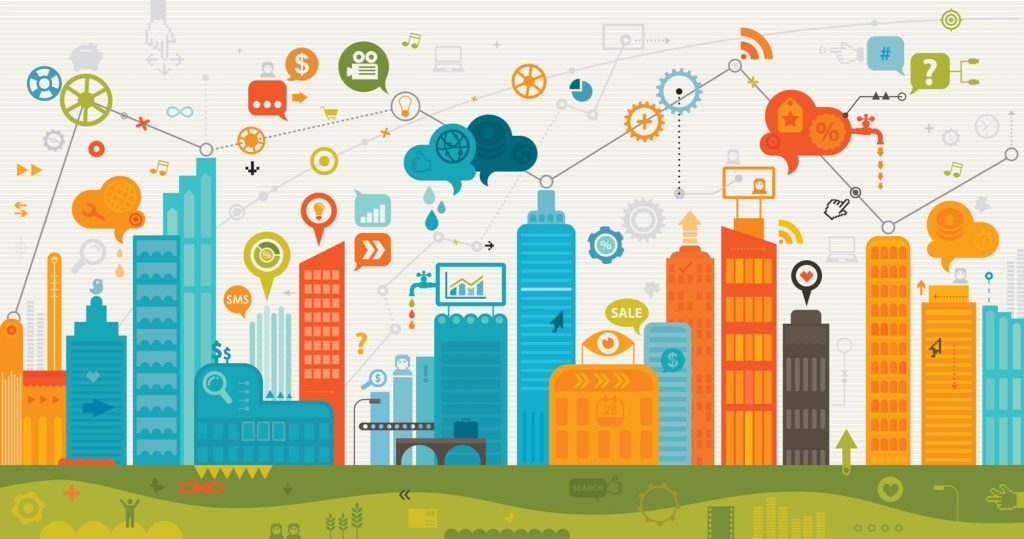 It's expected that by 2020 50 billion machines will be connected to internet. The connection itself becomes less important; with the growth of machine to machine communication (M2M) it's all about the harvested data and what you do with it. Data traffic between devices will increase, and these devices will thus become more interactive and more intelligent. IoT software translates the data to meaningful and useful information, which you can use to further optimize your business, better service your customers or increase the efficiency of the organization.
Applications of M2M
The possibilities of this intelligent technique are near endless. If the appropriate hardware is in place the IoT can be utilized to gain information and data at any given moment. Here are just a few examples:
Information extraction: reading inventory levels, receiving malfunction notifications, reading security cameras or getting temperatures.
Giving orders: opening gates or barriers, turning on lighting or controlling locks.
Track & Trace: following company cars, bikes or containers, but also gaining information about routes or fuel consumption.
TeleForwarding offers mobile M2M data connections that can be implemented in in all of Europe, will always pick the strongest signal from one of the over 600 roaming partners and are available at a very low flatrate:
Setup
Activation
Monthly
SIM-card
€ 5,00
€ 8,26
Basic
€ 1,50
Price per Mb
€ 0,15
Additional Blocks
  + 5 Mb
€ 0,50
  + 10 Mb
€ 1,00
  + 50 Mb
€ 2,50
+ 100 Mb
€ 5,00
+ 300 Mb
€ 10,00
+ 500 Mb
€ 15,00
      +1 Gb
€ 30,00
      +3 Gb
€ 45,00
      +5 Gb
€ 60,00
    +10 Gb
€ 100,00
    +20 Gb
€ 180,00
    +30 Gb
€ 260,00
    +40 Gb
€ 340,00
    +50 Gb
€ 420,00
The real question is: are your products intelligent as well by 2020? We can facilitate in the process and like to think along with you. Are you looking for more information and/or a fitting solution? Feel free to contact us!