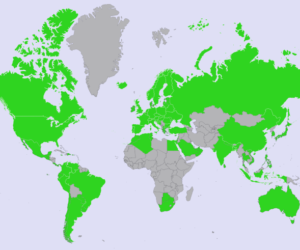 Global coverage with our expanded phone number portfolio
Here at TeleForwarding we always strive to expand our services and offer our customers the best service possible. Therefore we are happy to announce that we have recently increased our global availability and added more countries to our already vast number portfolio.
Global coverage
Last year we already added hundreds of local phone numbers to our portfolio. As you can see below we are nearly able to offer global coverage, as we serve most of the world with our phone numbers!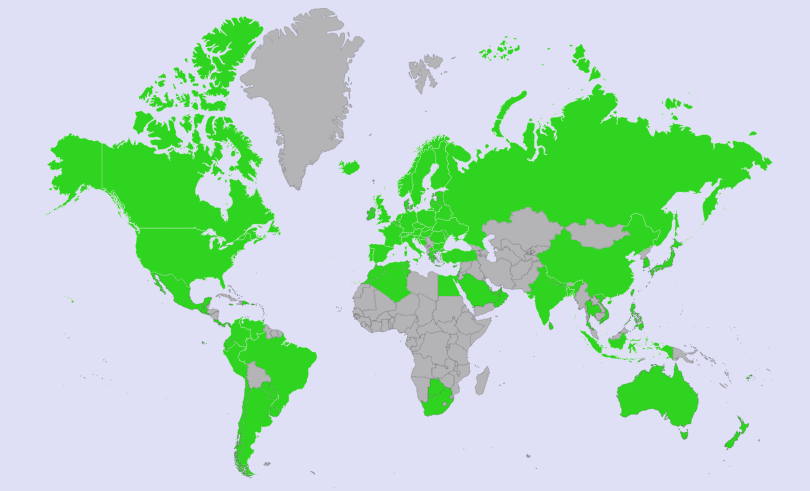 We have added both domestic toll-free numbers and virtual landline numbers. Toll Free phone numbers are also called 0800 numbers or ITFN, and these are great for establishing an international presence in different countries with free national phone numbers. Local phone numbers are also called geographic numbers, and a virtual number for each city allows you to build a strong local presence with local area codes that people recognize and trust. These are the latest additions to our portfolio:
Algeria | Geo
Macedonia | ITFN
Bosnia & Herzegovina | ITFN
Tunisia | Geo
Morocco | ITFN & Geo
Bangladesh | ITFN
Have a look at the complete list of our global availability and find out in which countries and with what kind of phone numbers we can help you out! Feel free to contact us for more information, or just request a quote and see for yourself why you should consider switching to us.